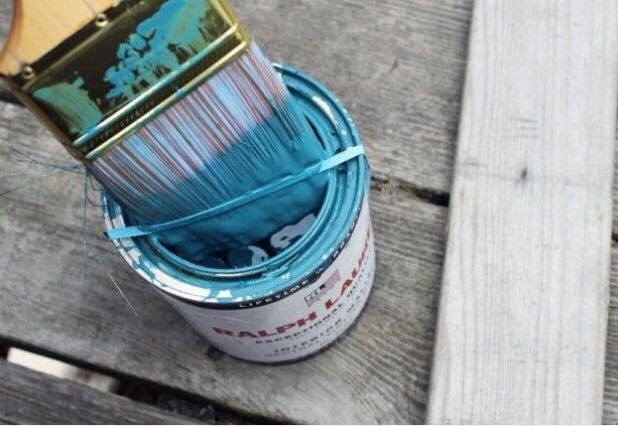 Are you thinking of making a change and having your kitchen cabinets painted?
Here are 5 great reasons to use paint to give new life and purpose to your kitchen.
An instant facelift which will revitalize not just the most important room in your home but you too!
Paint is 'in', it's a huge trend in the design industry right now and paint can quickly update a tired kitchen into something more modern too. The hot trends in colours at the moment are whites and greys and there are more than 50 shades of the latter! Plus it's not just a fad, painted kitchens have been happening for well over a 100 years – they're here to stay.
Replacement of your kitchen can be expensive especially if it still works for you and there is nothing wrong with the layout. A coat of paint can do the trick for far less and create something that is uniquely yours.
Done by a professional there is less disruption than a complete refit and your kitchen will remain functional throughout the paint process. So minus the mess and normally completed in a week.
Why throw away your solid wooden doors? When painted in lighter colours your kitchen will look tons bigger and brighter. Paint your walls a couple of shades lighter than your cabinets and light will be reflected everywhere.
Increase the value of your home whether you're selling or staying! Paint your kitchen in a popular colour and the upgrade is proven to add value. The paint job will make the kitchen look better than it did before as holes and cracks are filled, joints flow seamlessly and the rehung doors are straight! Kitchens sell homes so a fresher, more modern look will be a selling point. Staying and your painted kitchen will be loved once more and ready for the next chapter.
Done properly, painted kitchens are beautiful, individual and timeless.
Whether yours is just a little worn out and needs some loving or you want to make your own stamp on your kitchen, paint is perfect, just perfect. Meals and memories are made in them.
If you're looking for a specialist kitchen painter to refinish your kitchen then please get in contact, I'd love to help!
Written By Samantha Bayley