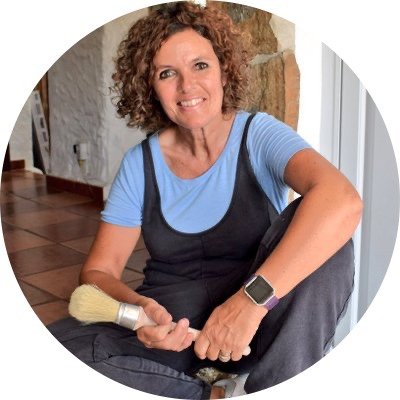 The Painted Kitchen
Traditional Painter · Samantha Bayley
Hello, my name is Samantha Bayley. I professionally spray paint or hand paint new kitchens, breathe colourful life into tired, worn out kitchens and repaint previously painted bespoke and handcrafted kitchens.
I am fortunate enough to regularly hand paint the beautiful cabinetry of the luxury brand Clive Christian, do project work for Paula Monaghan Interiors www.paulamonaghan.com and FOC Design Marbella www.wearefoc.com who are European Property Award winners. This high end work demands a great attention to detail, impeccable customer service, an experienced skill set and enables a first class peak at current trends. Big or small, I bring ALL of this to ALL of my projects.
This bespoke approach to kitchen refinishing means that the kitchen makeovers, the painting of kitchens perhaps never painted before can look straight out of the showroom when they're finished!
I have also been a very proud member of Hand Painted Kitchens UK www.hpkuk.uk. They are a group of individual artisan painters dedicated to crafting the finest in paint finishes – membership is by invitation only.
Why replace your kitchen if it still functions well and is in good condition?
Almost any kitchen can be painted, even the darkest, most unloved woods, MDF and laminates. I can revamp and remodel your kitchen in as little as 5 days with minimal disruption and for a fraction of the cost of a new one.
My focus is on providing you with a beautifully painted kitchen that is lighter and brighter and so uniquely yours.
My sole aim is 'excellence' using the best tools, decorative paint techniques and top quality materials to ensure that you have a showroom standard finish that is stunning, durable and long lasting. I use the very best water born paints which have an A+ rating, are low in VOC's and odourless which are also child and pet friendly.
Create your own story with The Painted Kitchen
Everything is painted, even the bits you don't know you have as attention to detail is essential. Nicks and knocks are repaired and gaps are filled giving you a seamless flow from cabinet to cabinet, cabinet to wall, cornice or light pelmet.
I bring knowledge, experience and fresh ideas to your painting project and never tire of seeing the transformation of your refurbished kitchen or furniture into something you're proud of in your home.
If you want to sell your property and it needs a fresher look then painting the kitchen is an affordable way of updating compared to a refit. A low key service with a high impact!
Just bought your new home but don't like the kitchen? Then have it painted and put your own individual stamp on it with an almost infinite choice of colours.
If you want to go further with an upgrade with replacement handles and worktops or make cupboard modifications I know a man who can!
I also paint utility rooms, bedroom fitted and free standing furniture and studies with the same time and care taken in the preparation through to the final finish.
Please look through my photos and videos to see examples of some of the transformations and effective solutions made by The Painted Kitchen over the years.
Interested? I'd love to work with you.