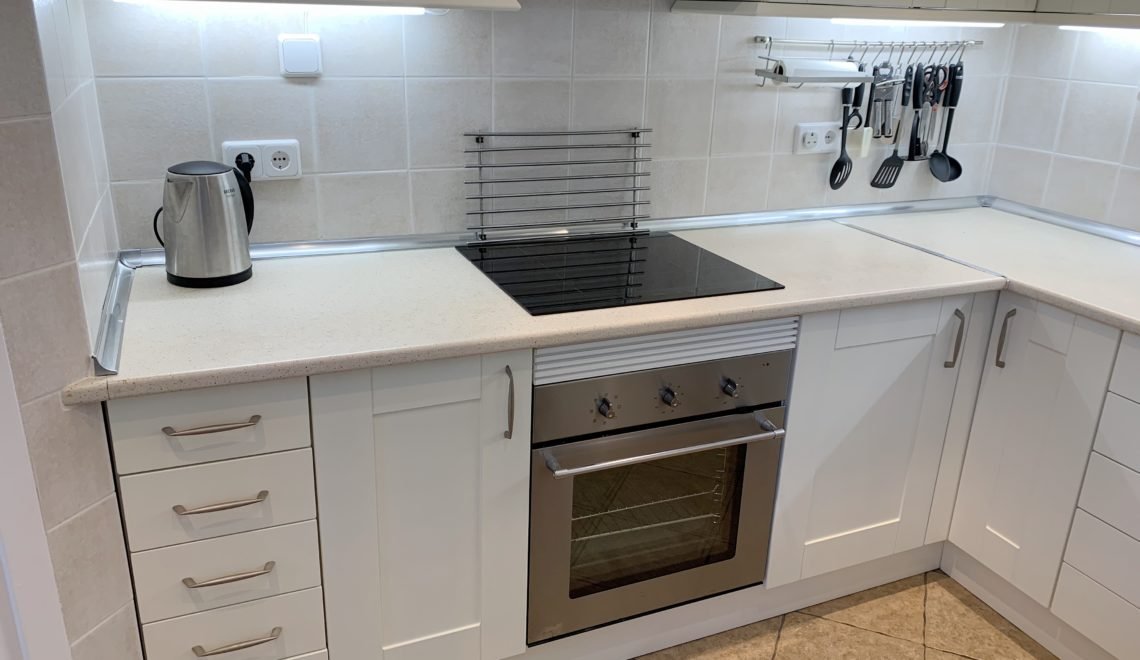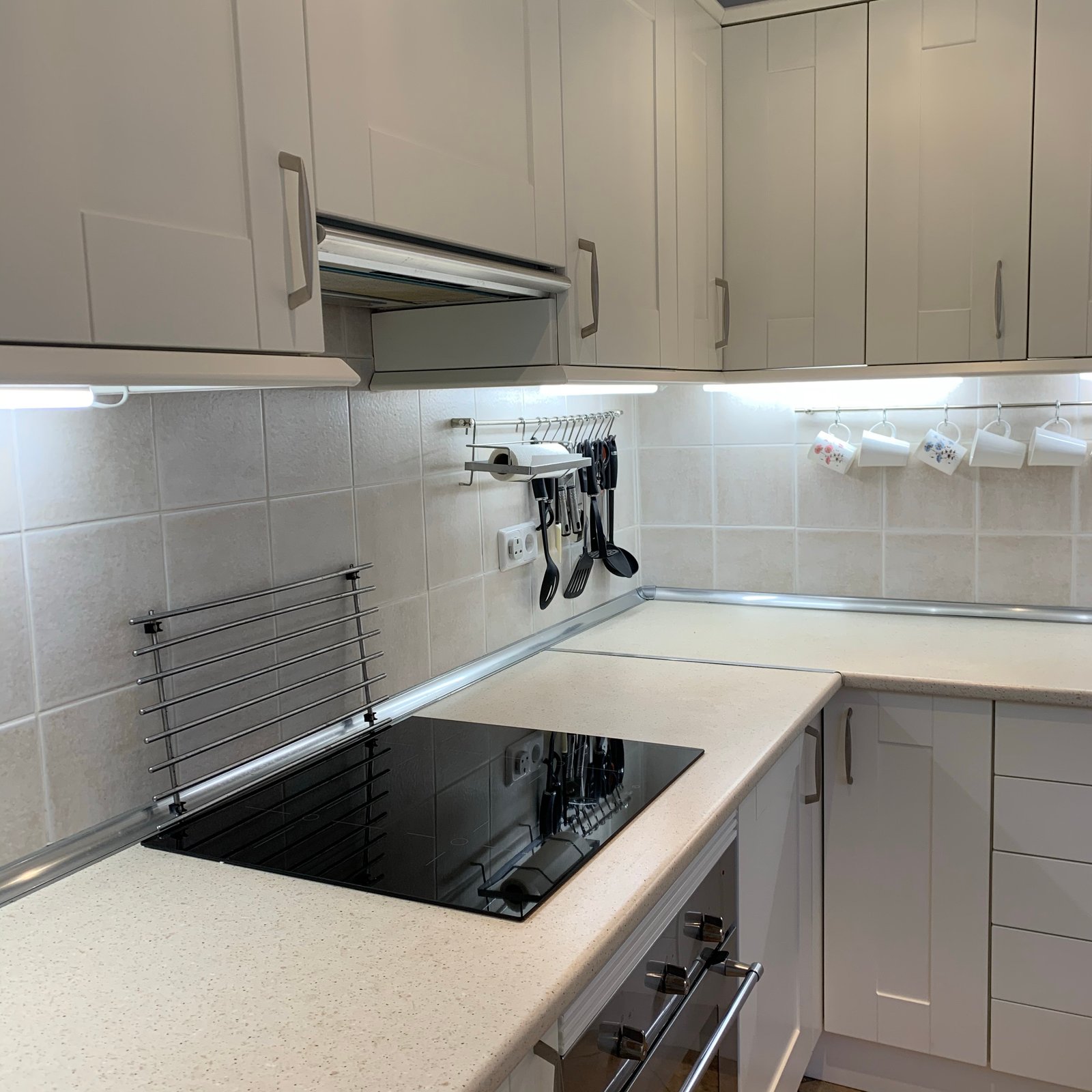 Sean from www.skspropertyservices.com emailed to see if a vinyl wrapped kitchen could be successfully painted – he had longstanding clients with a 15 year old kitchen where the maple effect vinyl had started to peel away from the doors and panels. From the photos he sent it was clear to see that the vinyl had begun to fail on all the doors and we arranged to meet.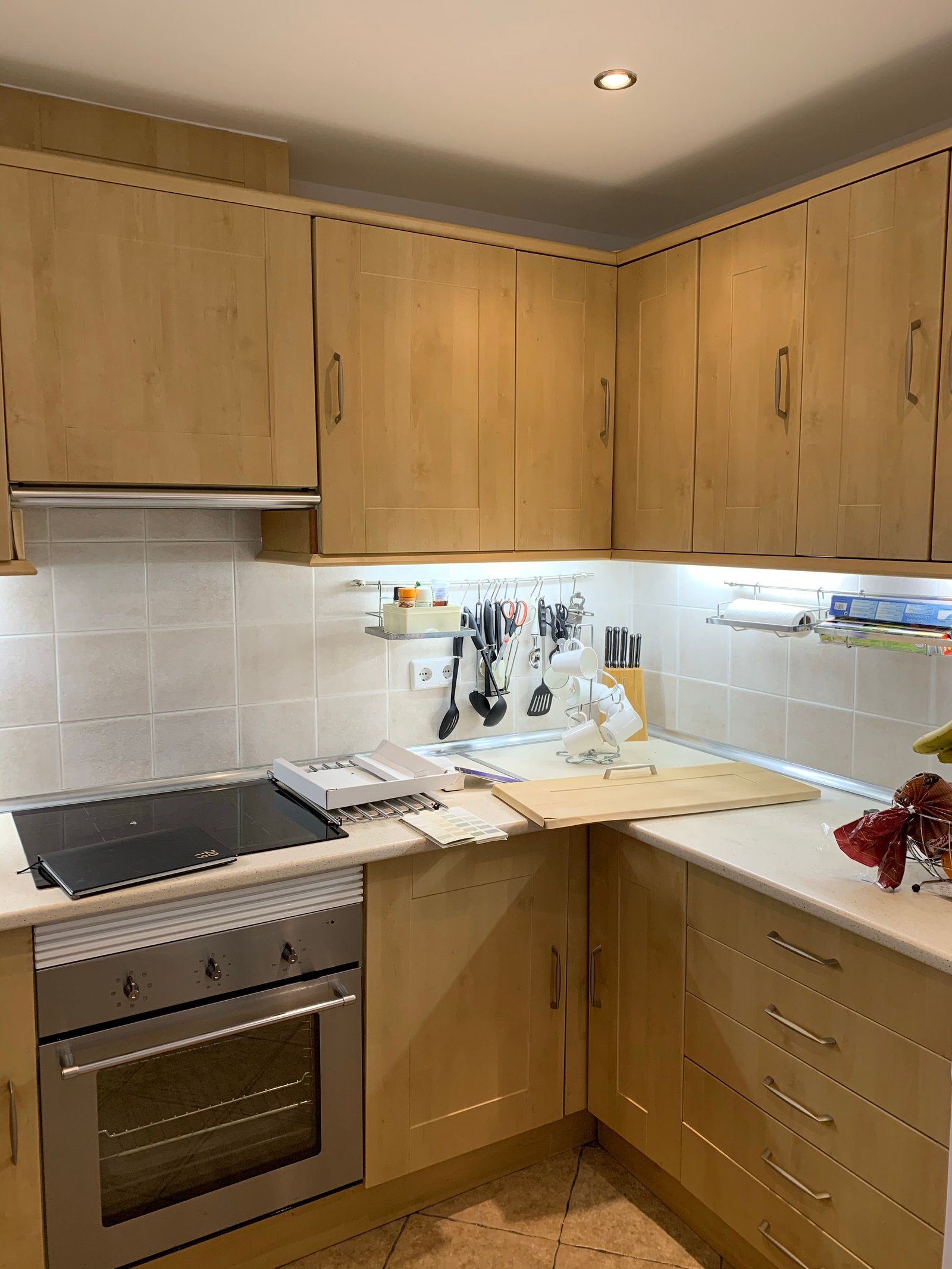 I explained how an industry wide problem had happened some years before and vinyl wrapped kitchens had failed world wide! Glue of any kind doesn't do so well with our range of temperatures or humidity in Spain and on average vinyl wrapped kitchens last around 5 years before problems start to occur.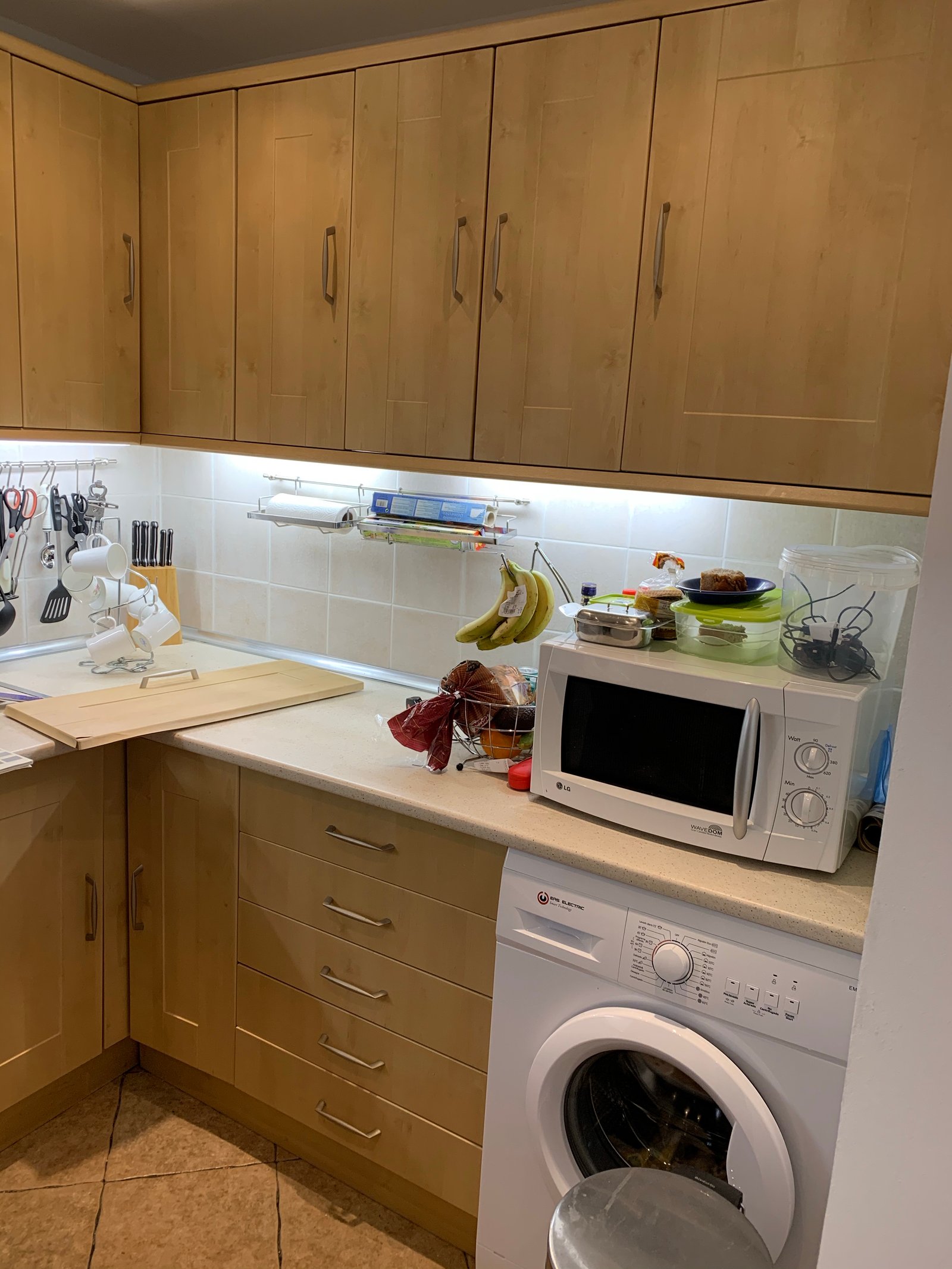 Vinyl wrap CAN be removed – it's always best to use a heat source like a hair dryer to soften the glue. This not only makes removal easier but also ensures that the MDF material underneath isn't damaged in the removal process. Sometimes, if the glue is still working in places, forcing off the vinyl material simply removes some of the MDF surface too.
Once any residual glue has been taken off, the doors etc can then be treated like any other MDF door and successfully painted.
The lovely people had owned the house for 38 years! They agreed immediately to have the kitchen refinished in a match to Farrow & Ball's 'New White' and as they had a spare door it seemed a good idea to do their colour sample on a full-size kitchen door – this meant they would know exactly what their newly painted kitchen was going to look like!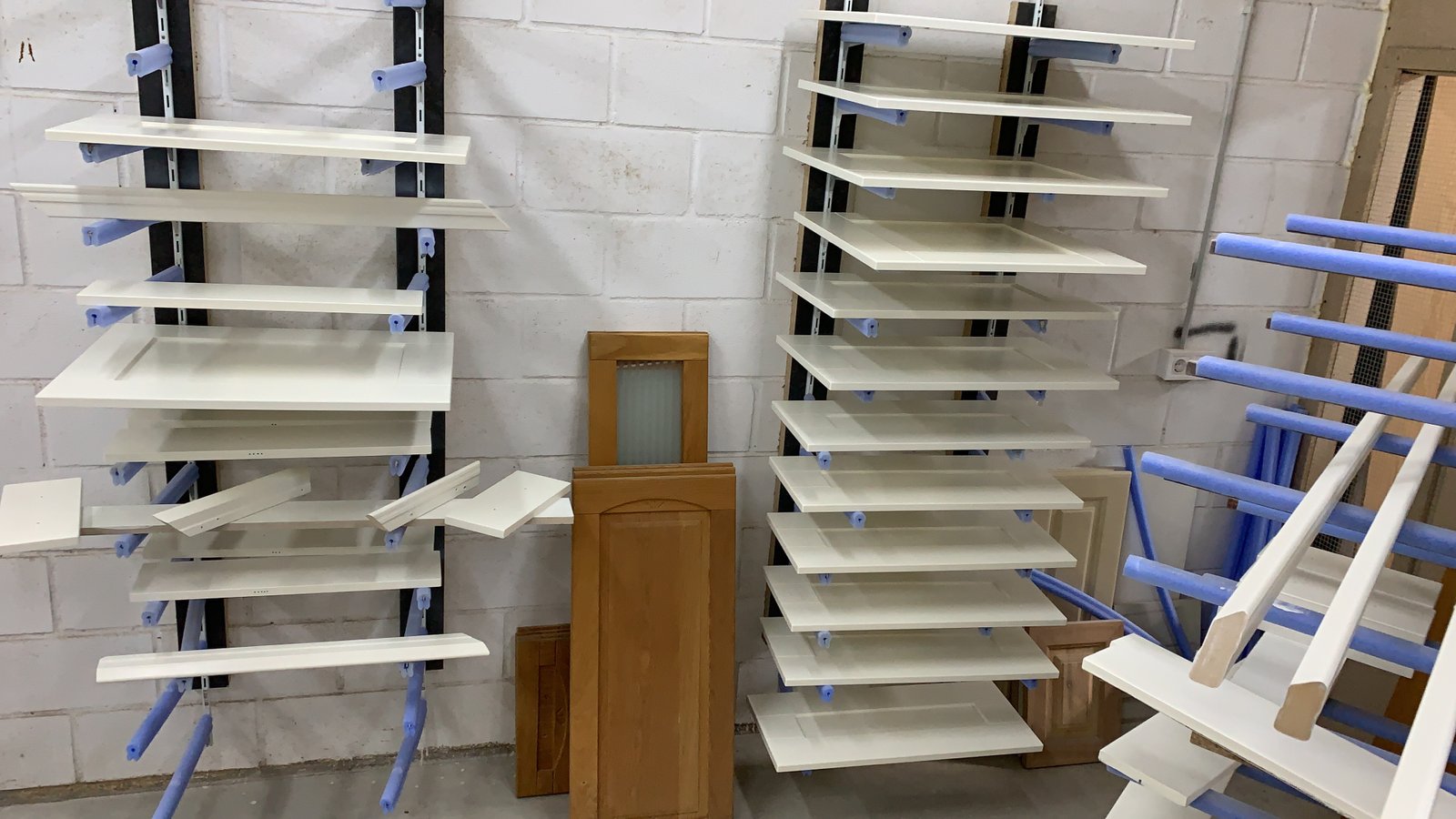 They loved the sample door – New White has a very light 'creamy' tone without being yellow and looked super with both their existing tiles and flooring.
We took everything away on this one in order to take the vinyl off the cornice and light pelmet. This meant that the kitchen really is like new as it's been completely refitted!
We also suggested changing the position of the handles – they had originally been placed in the middle of the doors making the upper cupboards a little high to reach and the lower cabinet handles awkward. The original handle holes were filled with a two part filler which doesn't slump and can be sanded smooth to completely hide the old holes.
At the workshop all the old vinyl was removed and the residual glue removed with solvent. Once this was done the MDF could be fine sanded before priming and undercoating.
The doors, drawer-fronts, cornice, light pelmet, plinth and fillers were all spray painted with two top coats to finish. It's essential with MDF to paint both sides with the same number of coats to prevent warping.
At refit we noticed that the units had never been white-capped inside leaving a million screw holes visible so we sorted that out.
Fillers were all re-caulked flush to the wall and painted.
Re-positioning the handles made a big difference and made the kitchen look more contemporary.
A compact, much loved kitchen now looks far brighter and more modern and the doors are easier to open. Thank you for having us Tony and Barbara.
#thebespokeapproach to kitchen refinishing.
Written by Samantha Bayley