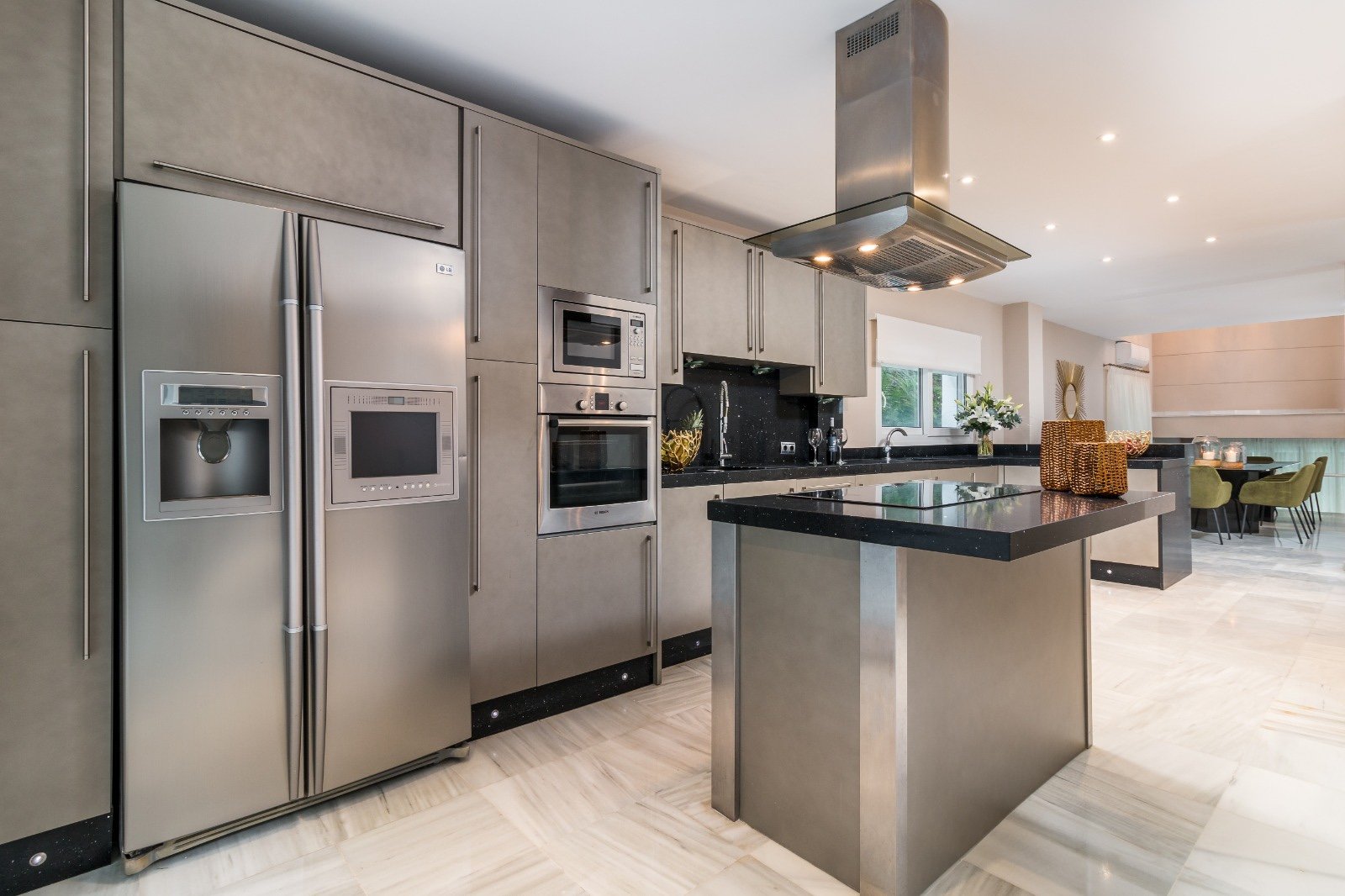 I was initially contacted to see if this project was even possible!
FOC Design Marbella www.wearefoc.com ( European property award winning design team) were project managing the complete refurbishment of Villa Casablanca and wanted to know if a red gloss laminate kitchen could be painted. And of course it could!
High gloss red kitchens were very popular some 10-15 years ago but look dated in a large villa being remodeled inside and out. Situated within walking distance of Puerto Banus, they wanted a more neutral color palette to maximize flow throughout the open plan ground floor with a view to possibly selling the property in the near future.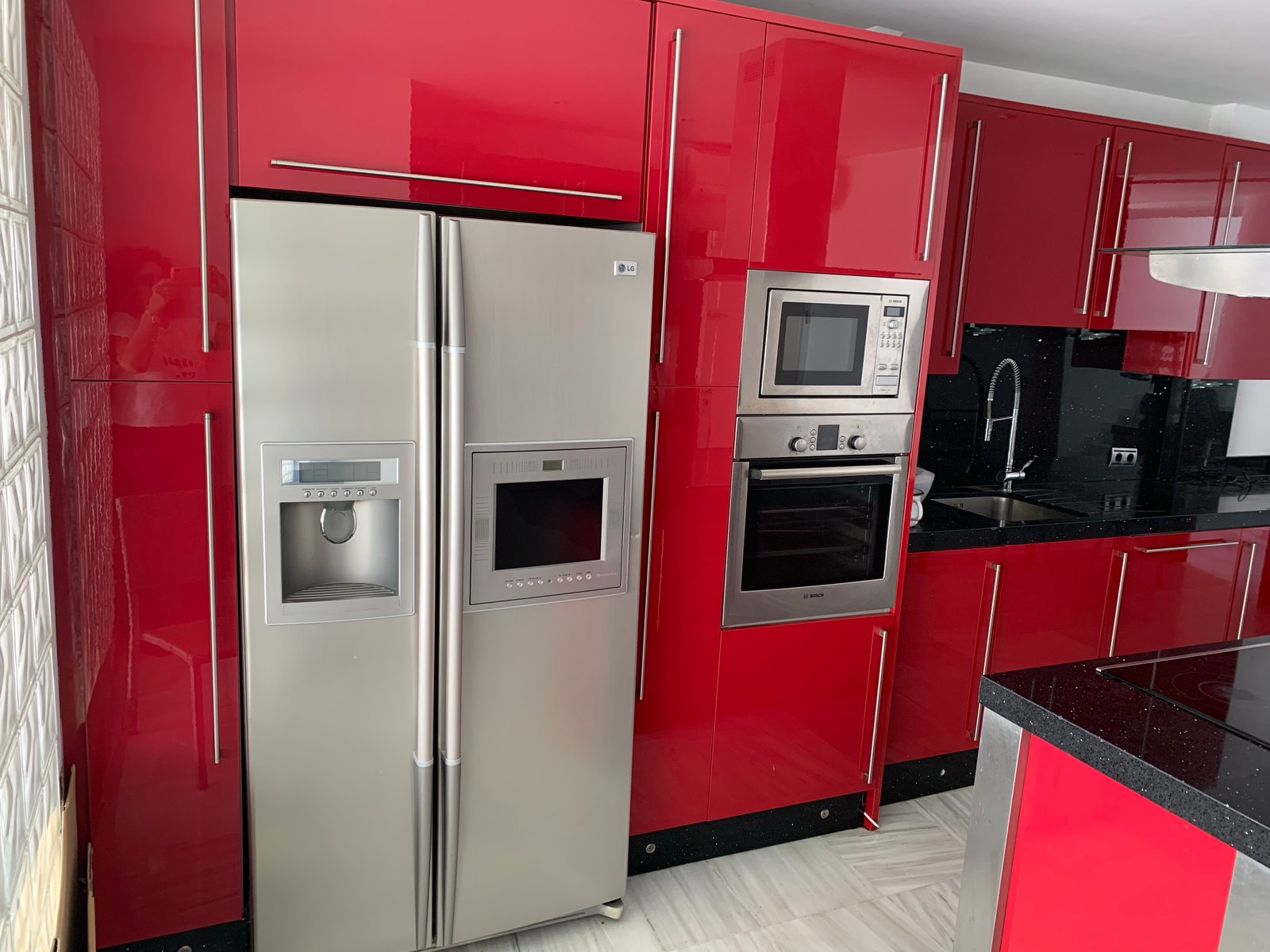 The kitchen was in good condition, handles still current and no changes needed to be made to the existing layout.
We decided on RAL 7048 Pearl Mouse Grey from the RAL Classic Collection of 'Grey Hues' to transform the kitchen – it's a soft, metallic finish with just that hint of glamour but still within the required classic neutral color palette.
This was a 'kit refinish' as everything to be painted was taken away to be sprayed in the workshop, this is not always possible because of construction. This proved to be the right thing to do as the reconstruction going on in the whole villa was extensive.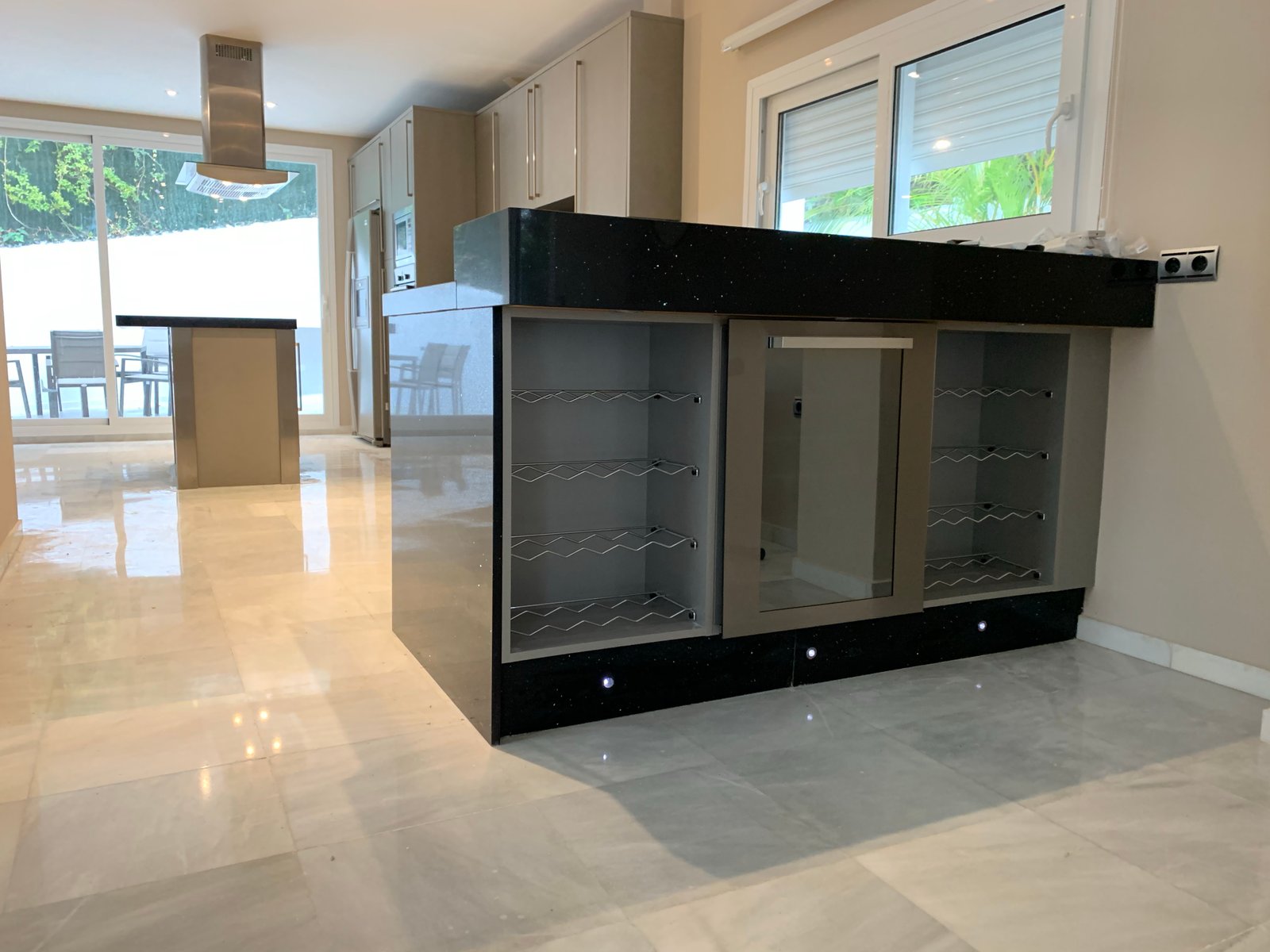 Three of us took it apart and the same team put the puzzle pieces back together again – we label and number pieces to ensure that everything goes back where it came from.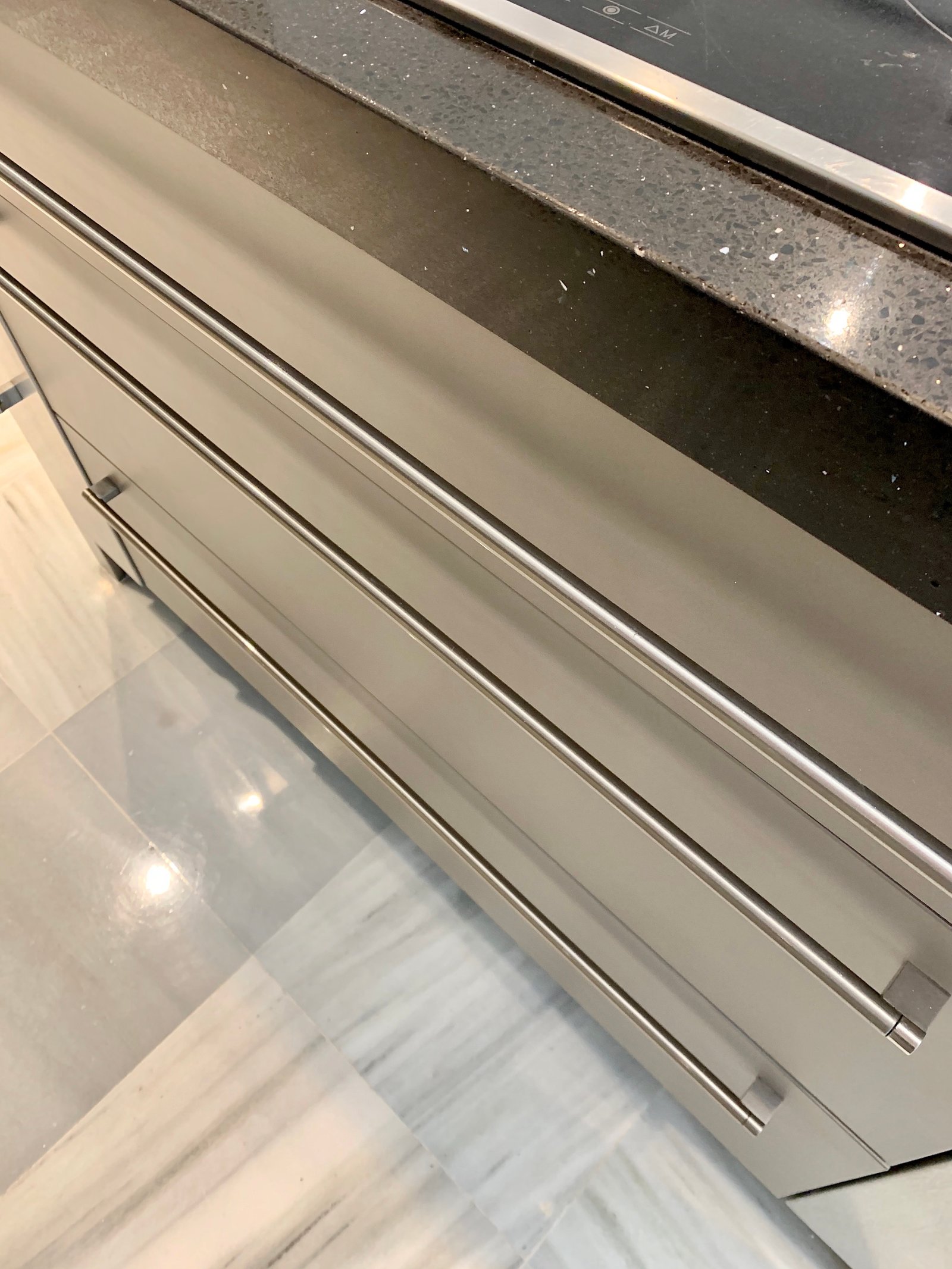 This was such a dramatic makeover, hard to believe it was ever bright red at all!
The most important part of any professional painting project is the preparation and the correct paint system.
Laminate finishes need to be thoroughly cleaned, lightly sanded to prepare the surface and wiped over with solvent first.
Any nicks and knocks are filled and repaired.
An adhesion primer is then applied to both sides to form a chemical bond. A tinted undercoat follows and then two top coats of the metallic coating to finish.
The design team at FOC Marbella were delighted with the end result and so was I! We fulfilled the brief – professionally painted, completely refitted and transformed an old laminate kitchen into a super, modern, classy space with a luxury sparkle.
#thebespokeapproach to kitchen refinishing.