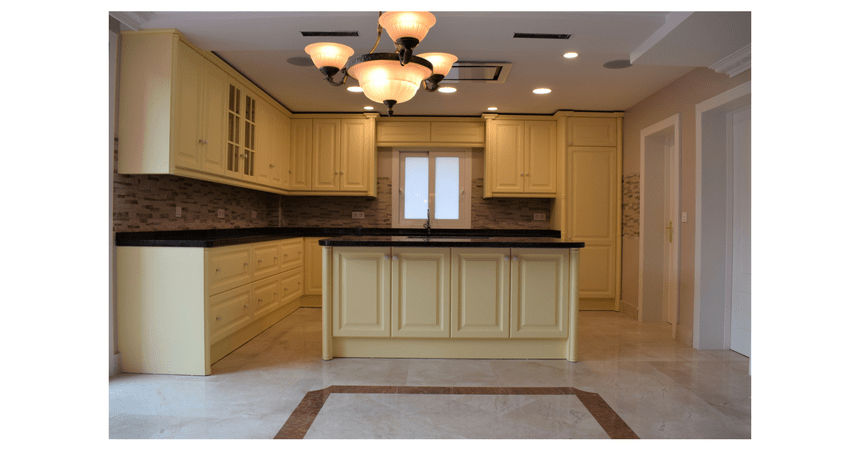 This traditional wooden kitchen and laundry in El Coto, Fuengirola was a new installation and part of a complete house renovation. It was designed by my husband Joe Bayley and custom built onsite by his team. http://www.joebayley.com 
Our Canadian clients wanted their new kitchen to have 'wow' factor and chose  Benjamin Moore 'Oatmeal 268' in a satin finish which we matched in Valentine Valacryl.
The doors were made from solid wood as were the decorative pilasters and mouldings, the end panels were made from MDF.  I used 2-part filler to cover the construction holes and fixings as it doesn't shrink back and dries quickly.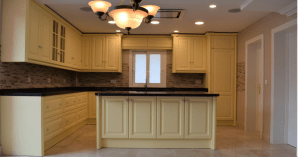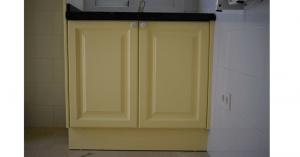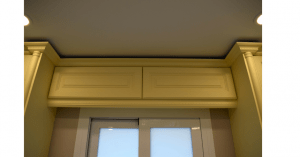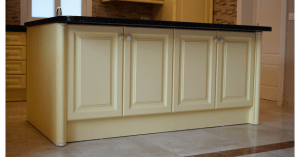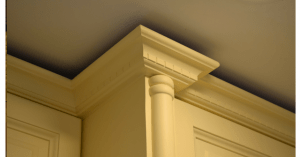 The furniture was painted to a 'pre' finish in the workshop so that the carpenters could build and scribe onsite knowing that I would be following as they finished.  New builds are often subject to many changes during the installation and this one was no exception! This system ensures that all the joints are filled and we have clean, sharp lines. One of the many advantages of a painted finish is that it can be repaired there and then and the decorative add-on elements are all integrated to flow and look seamless.
An army of tradesmen were on the house getting ready for the handover back to the owners but by this time the kitchen was quite peaceful which was perfect for the finishing touches.
The final check-over and paint coats took 3 days to complete. It's always exciting to see what had  just been components resemble a beautiful finished kitchen!
Traditional kitchens are quite rare on the Costa Del Sol so it was great to paint some 'twiddley' bits for a change! As I left the floors were being polished and the alarm system fitted.  El Coto was a wrap.
Samantha Bayley
The Painted Kitchen