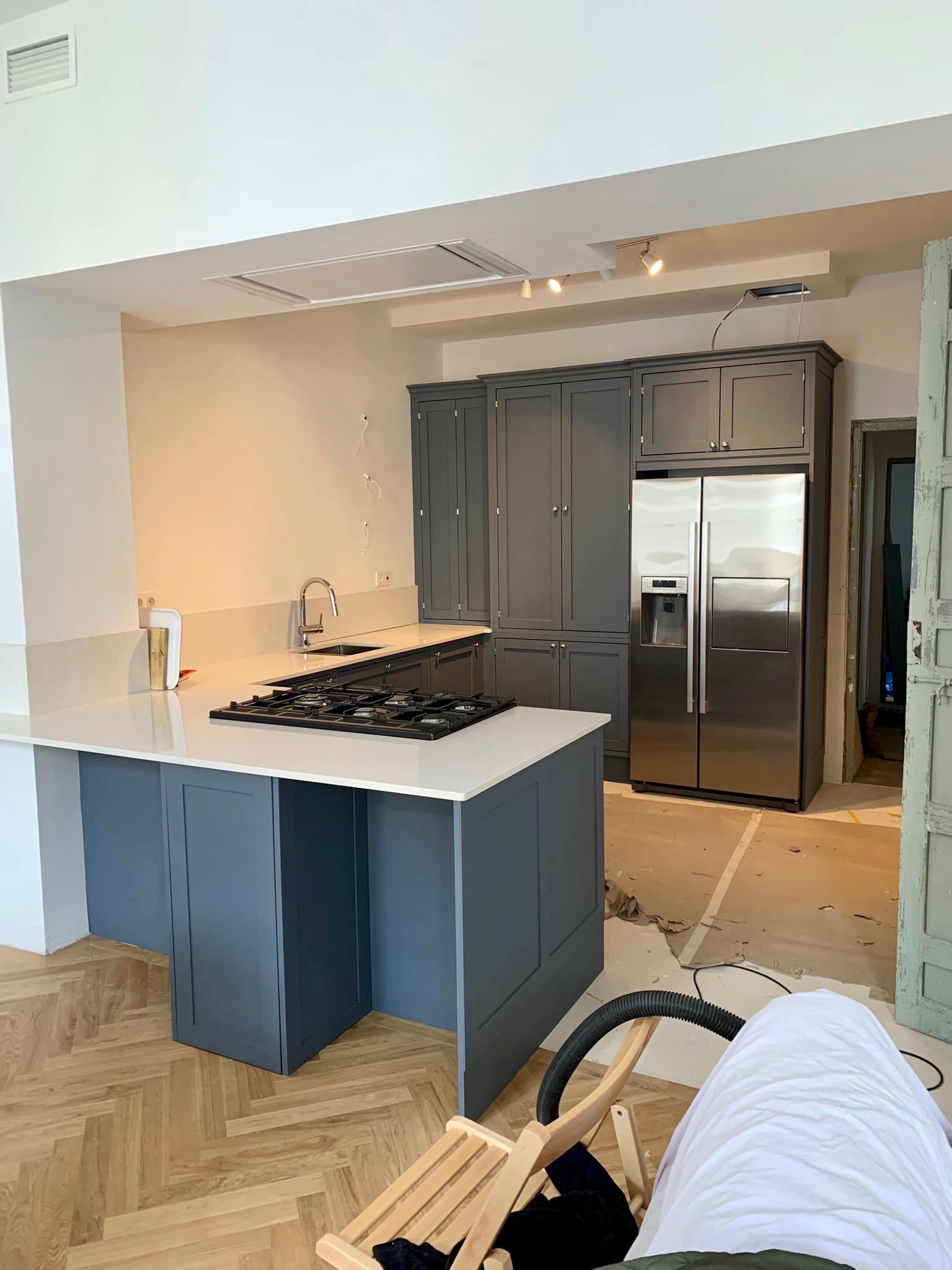 A kitchen painter ALWAYS loves to hand paint a traditional style, in-frame kitchen and I'm definitely no exception.
Why are they so special? The face frame is made using the same solid wood as the cabinet doors which gives the kitchen superior stability and durability ensuring they will last a lifetime.
Professionally hand painting them gives a warmth and depth only achieved with carefully applied layers of paint. Exquisite brushstrokes should be fine if visible at all and enhance the craftsmanship of the kitchen cabinetry and ensure that the high quality build can still be seen and appreciated. With a hand-made, hand painted kitchen you get something that's been crafted specifically for you.
So it's a complete joy to combine the painting of my favorite style of kitchen together with a solid, wooden kitchen designed and constructed by my husband Joe and his team at www.joebayley.com.
Then add in that the kitchen was going to be part of a complete refurbishment of a stunning penthouse apartment in the 'Centro Historico' of Malaga, a stone's throw from the Cathedral in a building dating back to 1868. Heaven right there…….
We were approached by our client because she had a very specific wishlist for her 'dream' kitchen – it had to be a hand-made, traditional British style, solid wood Shaker door and had to be hand-painted.
Alison had a very clear idea of colour, a grey/blue that wasn't 'military style', would still be 'strong' in the apartment flooded with Malaga sunshine and flow with the open plan space.
Some fabulous Moorish inspired floor tiles were a reference point as was Farrow & Ball's 'De Nimes' and the grey/blue inspiration behind Jamie Oliver's kitchen on his latest cooking series!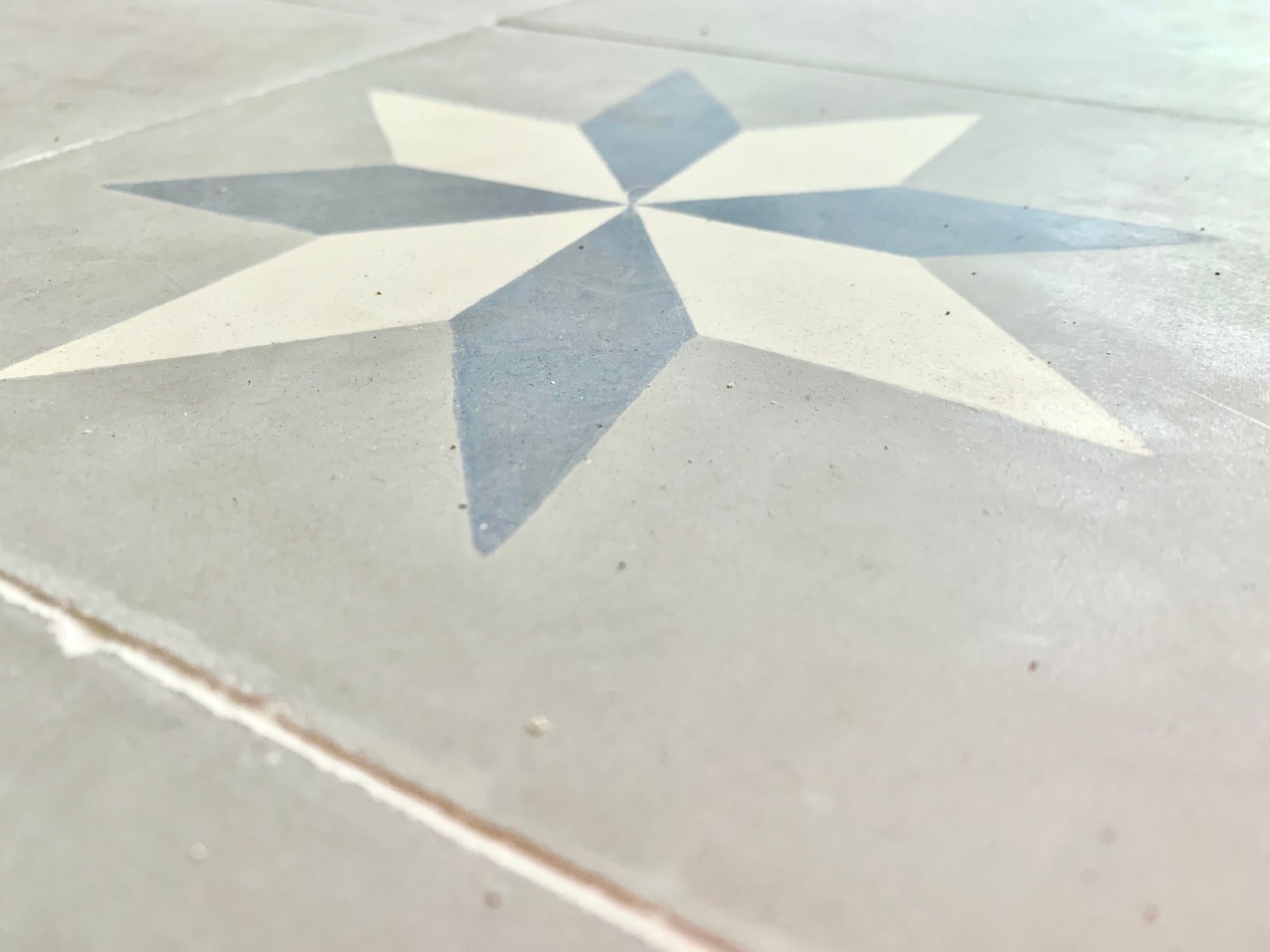 11 colour samples later and we found it! No fancy name and from the NCS Colour system S5010-R90Y.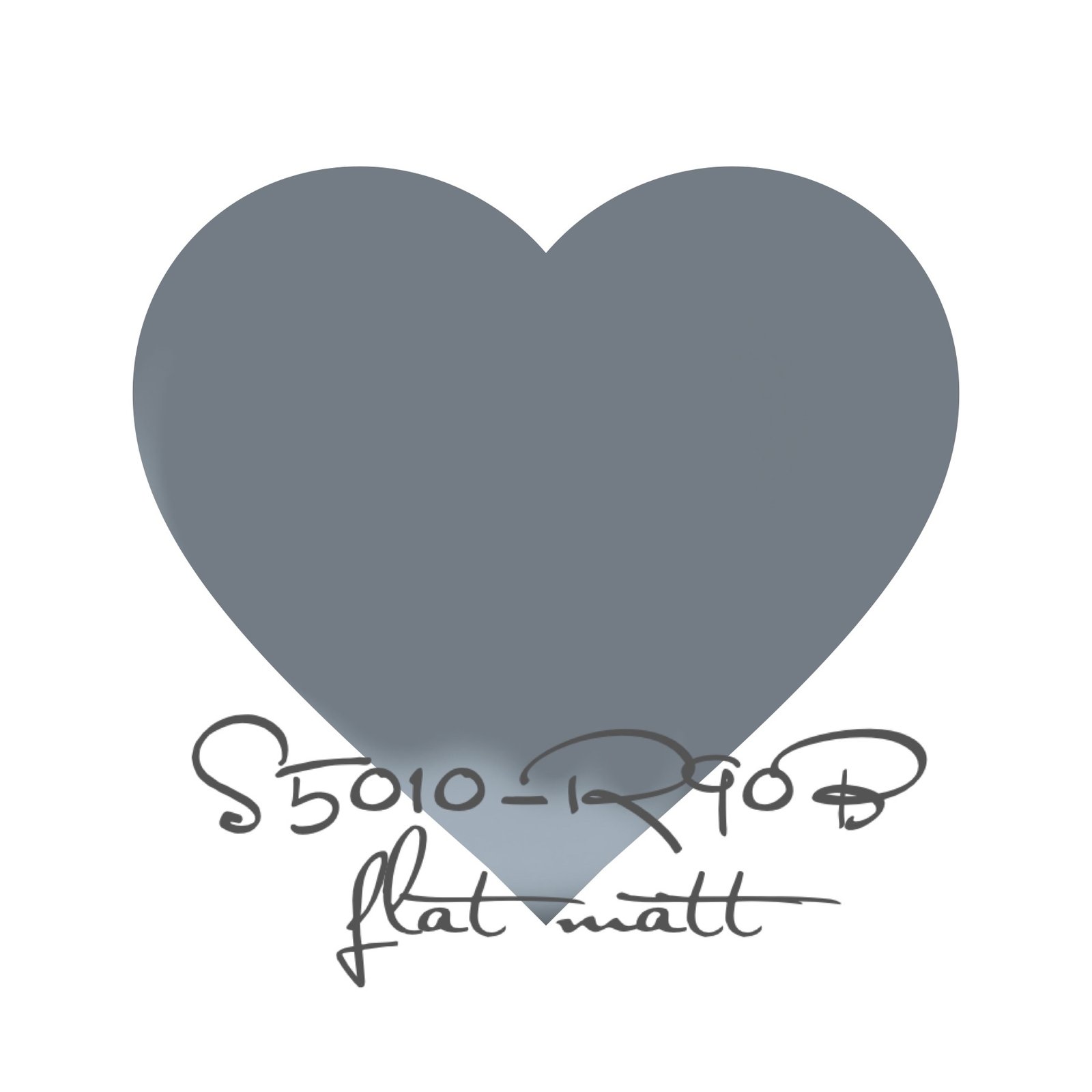 It's a seriously striking, chic & contemporary blue/grey – a bold, saturated colour high in pigment as the paint base is transparent. We sampled the paint in 2 different brands before choosing to get the required flat Matt sheen that would still be washable.
Once the frames and doors had been made all of the butt hinges and hardware were removed and the kitchen was 'pre-finished' in my workshop. Pre-finishing involves sanding and preparing everything, then priming, undercoating and applying one top coat before installing.
Once the frames had been fitted I was able to go in, do the filling & lightly sand with 400 grit paper before applying the final 2 topcoats. I'm always present at final installation to make sure any fitting nicks are repaired straight away and I can never wait to see the end result!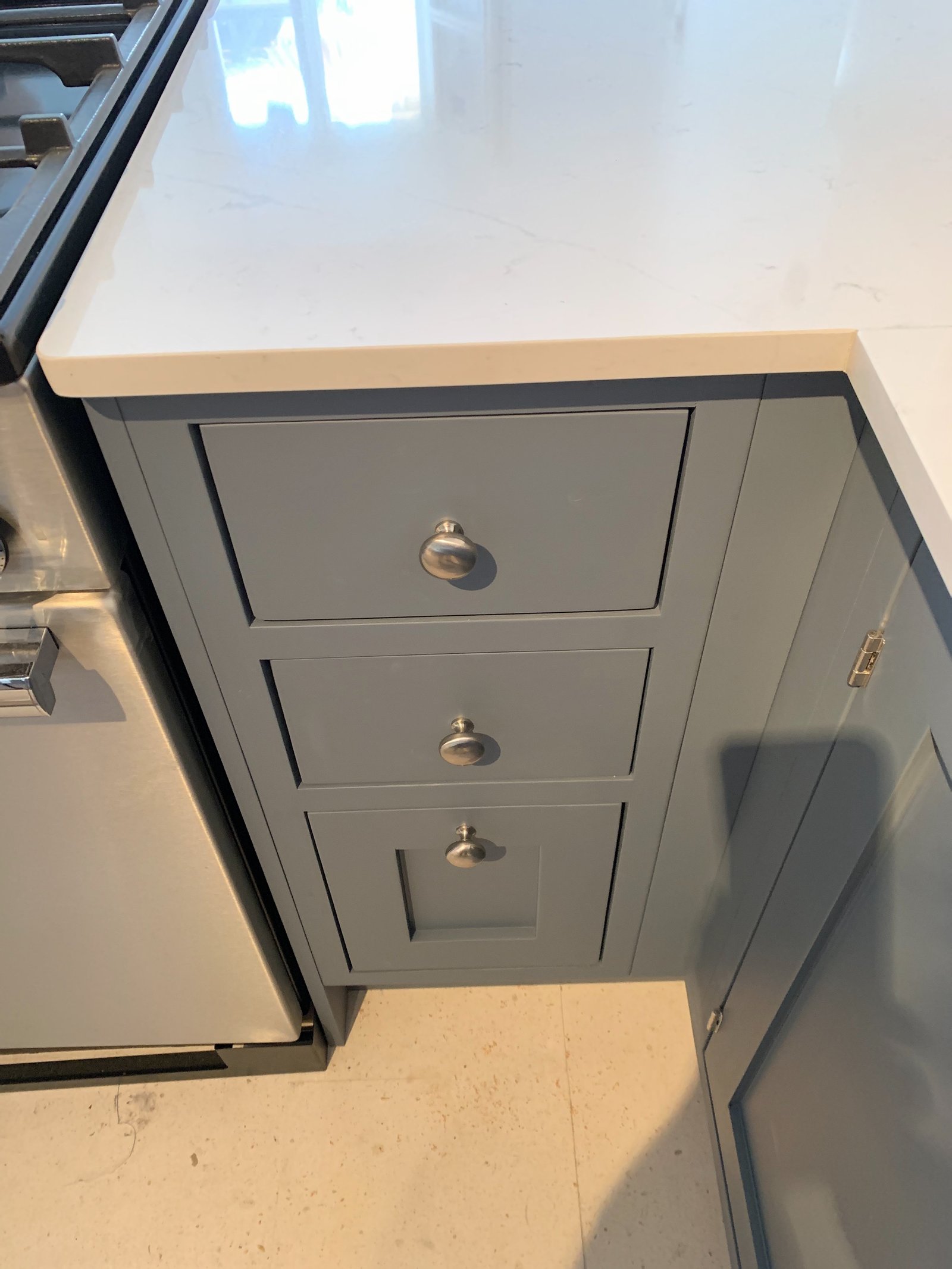 So a truly elegant, hand painted kitchen which blends-in beautifully with it's historic surroundings and my client's super vision was born.
Colour brings to life your kitchen and gives it that bespoke quality, the choice is YOURS!
Colour has a unique, uplifting effect on space – it can positively enhance what light there is and makes your kitchen individual and just for you.
When you see a hand painted, hand crafted kitchen that has been beautifully made and beautifully painted you can see and touch the difference straight away – they have a quality and charm all of their own.
Interested? You talk, I listen then I paint……………I'd love to work with you!
Written by Samantha Bayley www.thepaintedkitchen.es
More photos below.