Feng Shui is a living skill. There's an art to it. It's scientific, it's mathematical and at times it's logical – with an element of magic
The kitchen is the Feng Shui symbol of wealth and prosperity of the home, it's the space that nourishes and sustains life the most and is therefore the most important part.
Feng Shui is the ancient Chinese art and science of living in harmony with the principles of our natural world – 'Feng' means wind and 'Shui' means water – both are associated with good health and the two in tune signify good fortune.
It makes perfect sense therefore that we want to create good Feng Shui in our kitchens and attract good health, wealth and happiness.
Our homes tell our stories and our kitchens fill most chapters! They should look and feel good, empower us and be that safe haven where mind, body and soul can connect in peace and calm.
Feng Shui principles aim to promote all of these things and here are 9 top tips to create an abundance of good energy flowing through your kitchen and home.
1. Location Location Location!
Location , design and feel of your kitchen are very important. The kitchen forms part of the Feng Shui trinity – bedroom, bathroom and kitchen – the three rooms deemed to be the most influential for health and well-being. Good energy favors the kitchen at the back of your home or somewhere round the edge!
However we're not all blessed with perfectly designed homes so if your kitchen is bang in the middle of your home a well placed bowl of fruit, fresh herbs, flowers or some colorful wall art can sway the energy back your way.
2. Let There Be Light
Good lighting attracts good 'Chi' (energy) – kitchens bathed in natural light instantly feel more vibrant but overhead, task and ambient lighting keep good energy flowing too. A dark kitchen represents ill-health and can feel pretty depressing – just a little glow can make all the difference and maintain positive energy. If lighting is way down your Feng Shui shopping list a lamp will do the job.
Light shines through windows………clean them!
3. Open Up
Glass doors or frosted glass on kitchen cabinets and dressers open up your kitchen and make it easier for Feng Shui energy to flow – the feel good factor is increased if the contents are visible and tidy! Glass doors can sometimes date a kitchen so consider taking them off!
Less is more in modern kitchen design – floating shelves with tidy displays look and feel good.
Create light and open up the area behind the hob with glass splash back, aluminum or clean tiles. Position a mirror to open up the cooking area and bounce back the energy into the room.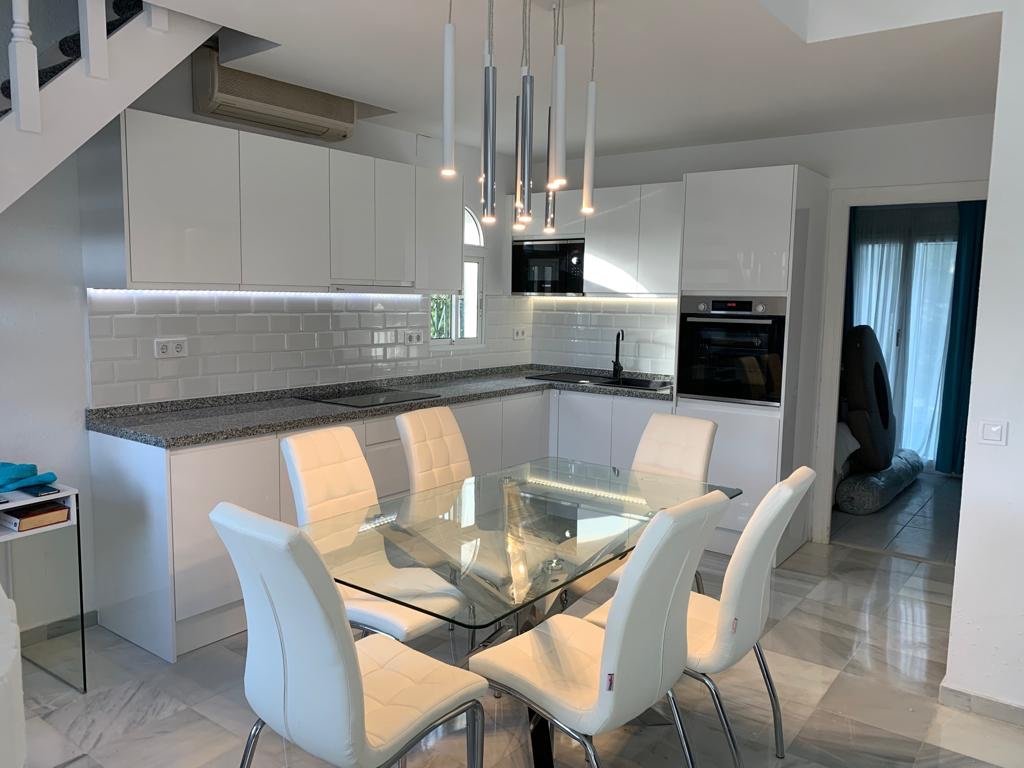 4. Incorporate Metal
Metal elements are thought to promote productivity and a sense of calm – stainless steel appliances are big on metal energy but the addition of metal framed lights, handles and taps are easy to change up.
Metal bases on stools should be kept shiny to banish those negative vibes., microfiber cloths are marvelous for getting the sheen to shine on cooker hoods and extractors.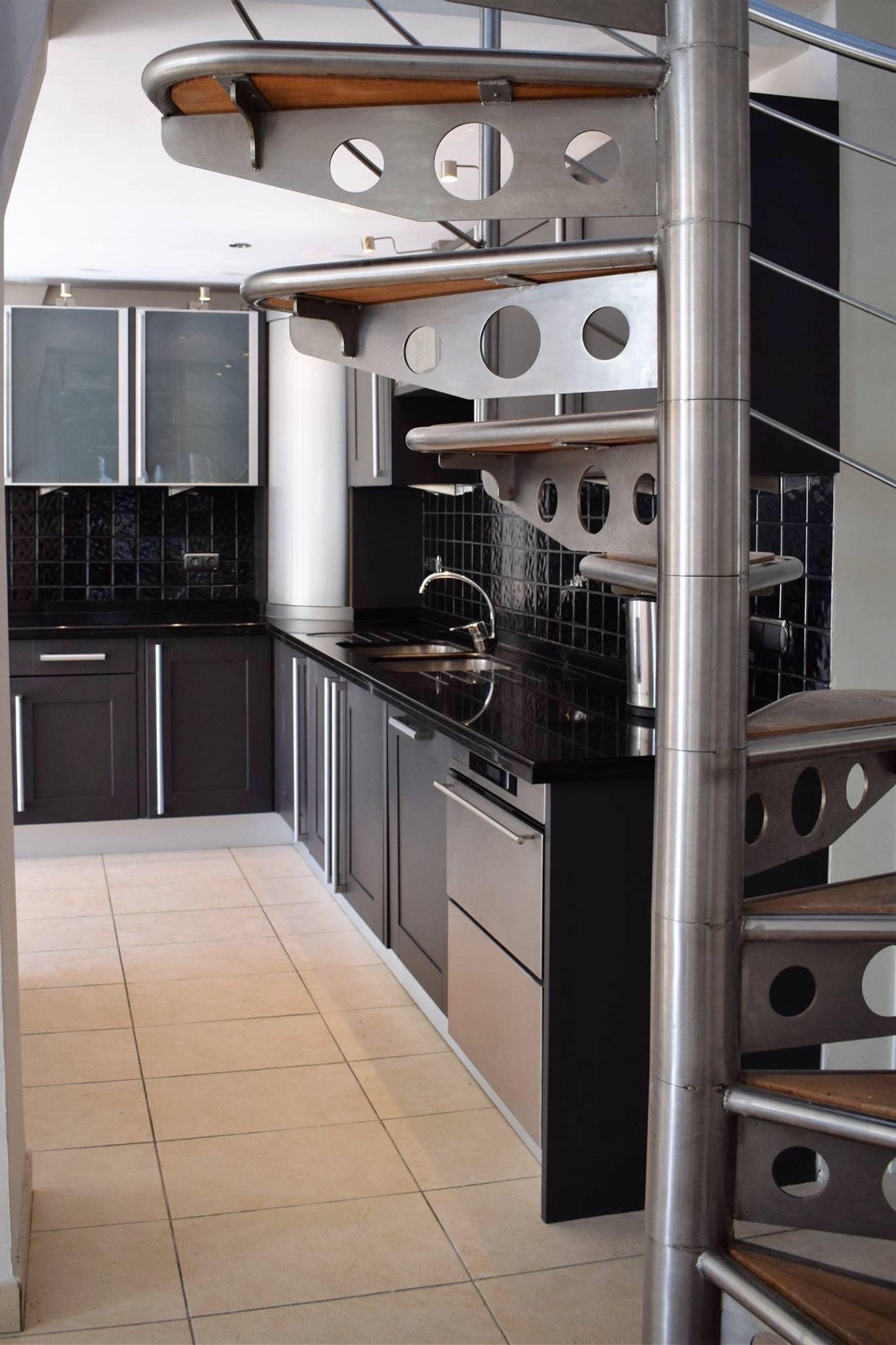 5. De-Clutter
Nothing says 'ahhhhhhhhh' like a tidy kitchen! Clean and uncluttered creates perfect, positive energy. Feng Shui says keep only what you use, need or love………. bin the rest!
Clear worktops, close cabinet doors and drawers!
Don't hang items overhead- heavy pots and pans over the hob or island can cause accidents, look untidy and stop energy flow, store them out of sight in cabinets or drawers.
Rubbish is associated with clutter and brings negative energy. Recycle regularly.
If possible store knives and sharp implements out of sight to ease discomfort.
Empty space above your cabinets? Clean them regularly to prevent negative energy and dust gremlins gathering.
Clutter isn't just physical, it's old ideas, bad habits and anything that doesn't support you….. bin that too.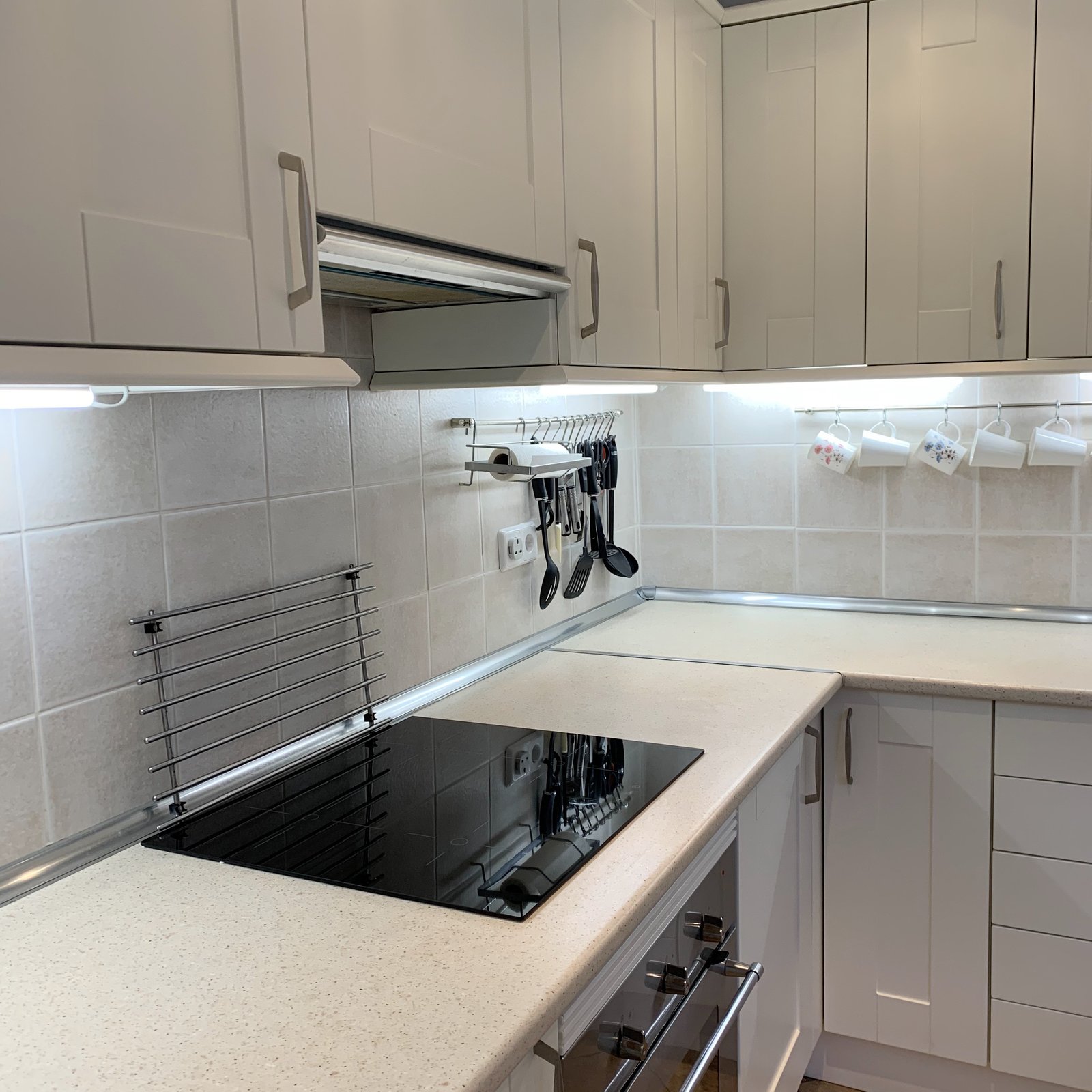 6. Oven Essentials
The ancient Chinese formulated Feng Shui principles cooking over open fires which had to be kept clean and safe. Modern kitchen Feng Shui values still revolve around these ancient processes though most of us don't rely on open fires to get supper ready.
There should be harmony where food is prepared and the oven should be well placed to maximize its 'fire energy', one of the 5 essential elements in Feng Shui.
It makes practical sense for your oven to be clean and in proper working order, free of obstruction when in use and installed correctly according to manufacturer's instructions.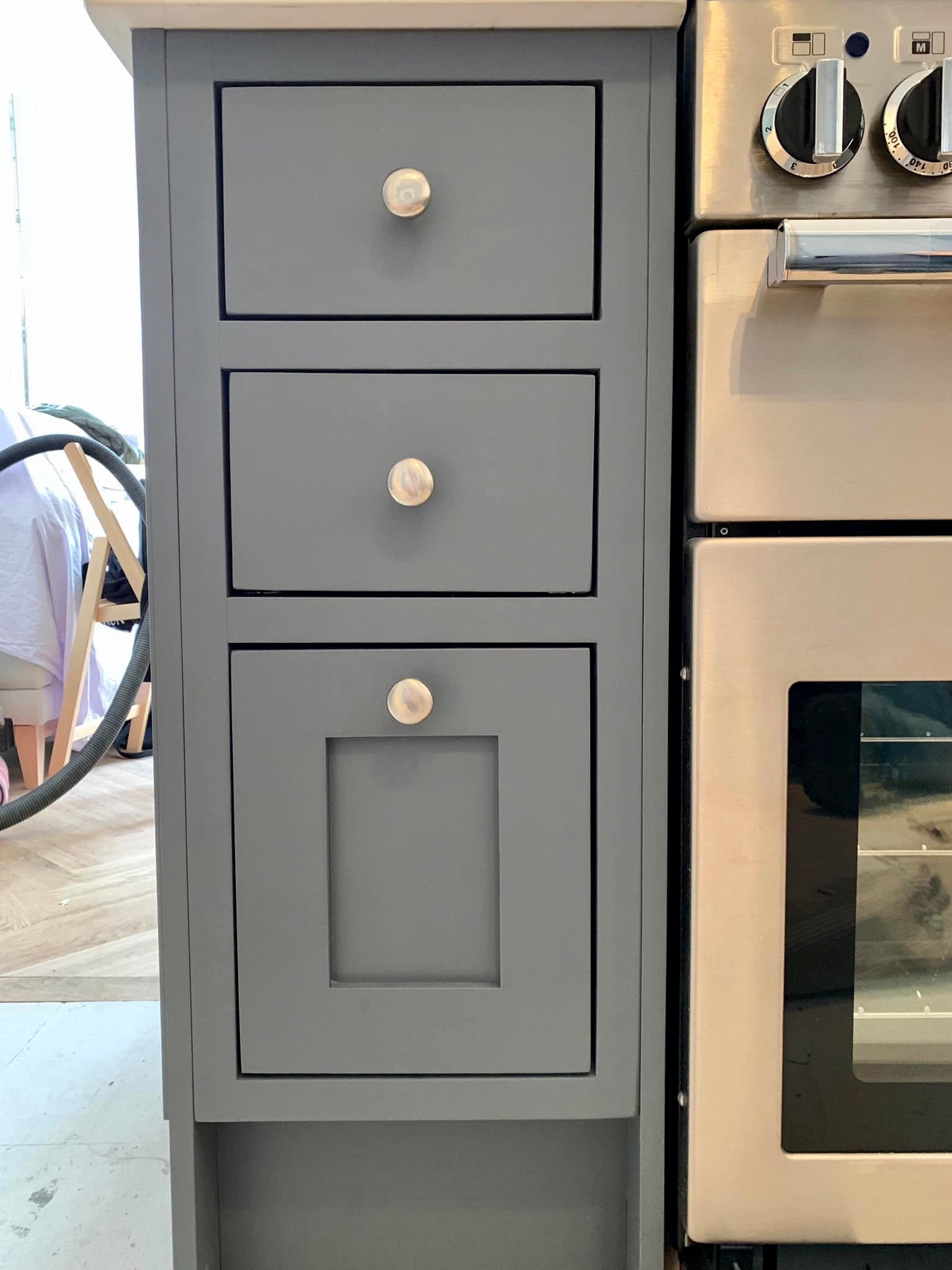 7. Paint It Perfect
Use paint to embrace all the principles of Feng Shui! Use color to create the kitchen space that best defines you and your soul connection with your home. Classic white or neutral palettes representing the 'earth' element will always calm but bolds and brights of 'fire' have their place too! Whatever you choose think 'balance' and can you live with your color choice in harmony.
Need a kitchen cabinet painter then check here www.thepaintedkitchen.es
8. Fix It
Replace broken items, clean and maintain appliances, fix things that need repairing. Taking care of things shows an intention to care for yourself and your family, the core value at the heart of Feng Shui principles of health, wealth and prosperity.
There's the ecological effect too of preserving and conserving, we all need to do more of it.
About half of my work as a kitchen cabinet painter is in the refinishing of existing kitchens – its a concious choice made by clients to upcycle and relove their kitchen spaces and not clog up landfill. Afterall, you CHOOSE the colour and you CHANGE your kitchen making it uniquely yours. Where there's rekindled love there's positive energy flow.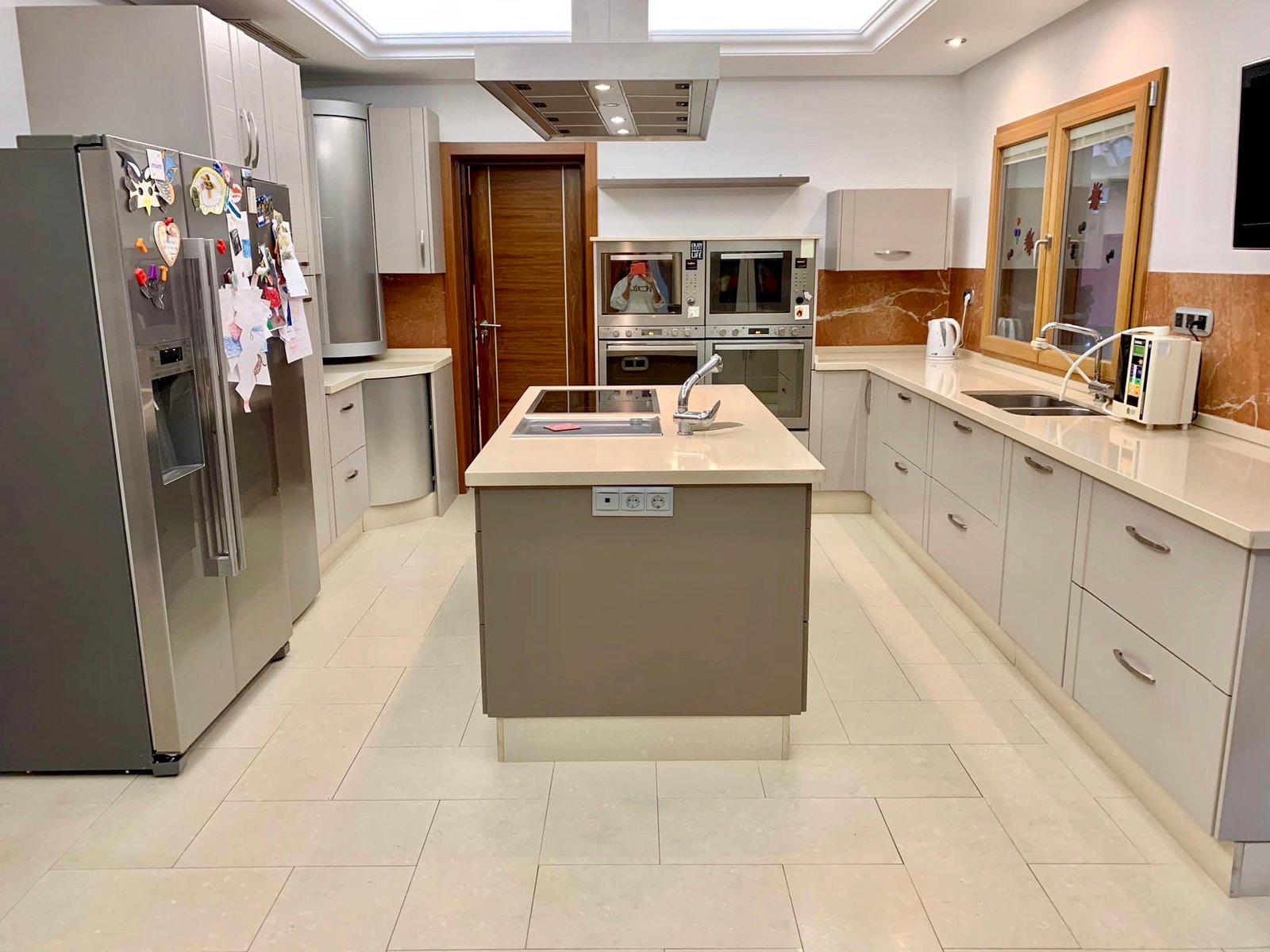 9. Wood Works Wonders
Place plants, grow fresh herbs and treat yourself to flowers to represent the 'wood element in Feng Shui which strengthens family bonds and encourages prosperity. Other wooden elements to incorporate could be salad bowls, spoons and chopping boards and the classic warmth of a wooden worktop.
It can't be a coincidence that wooden effect tiles and laminate flooring are such popular kitchen trends in creating that natural look.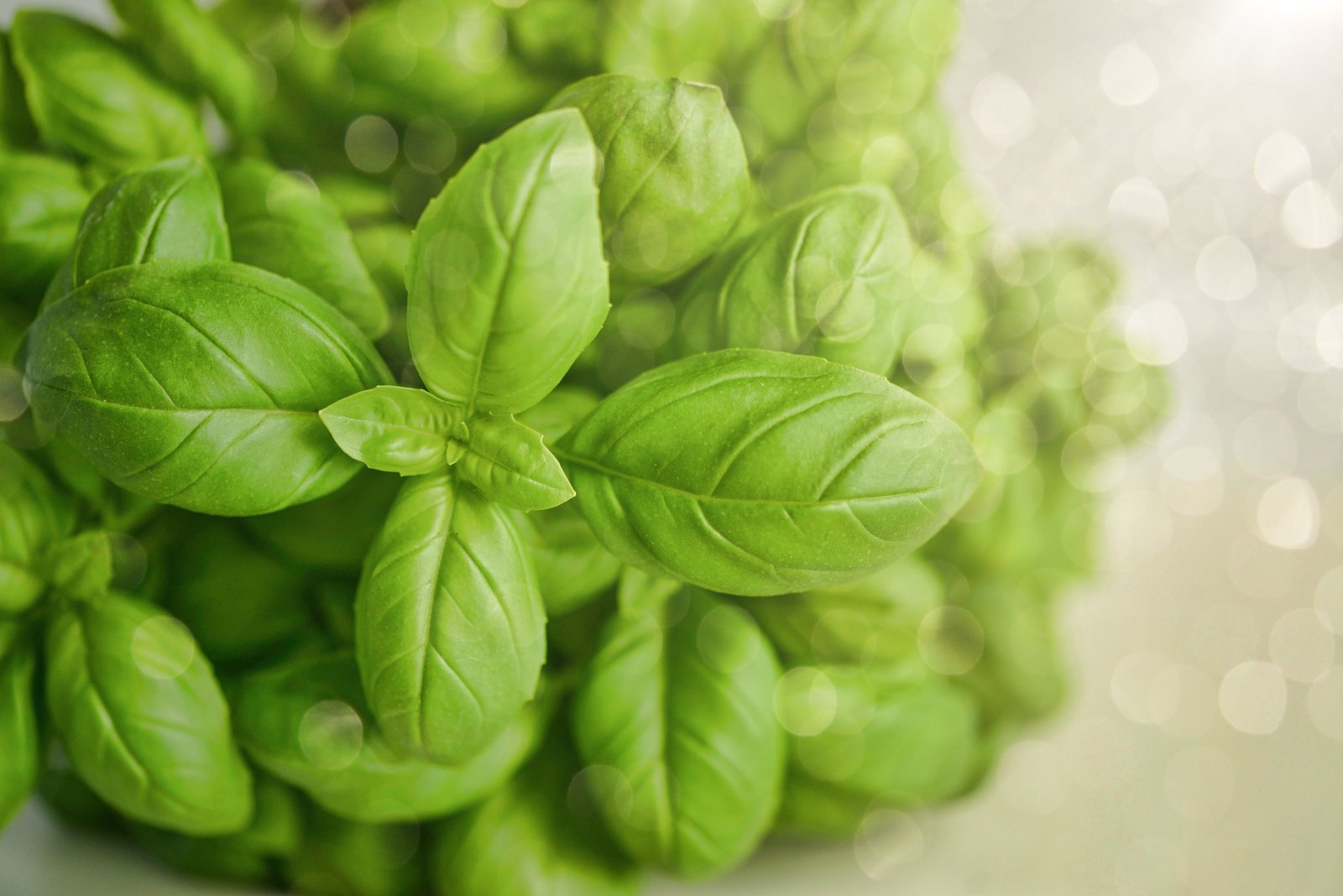 Incorporating Feng Shui applications into modern kitchen design still makes it possible for us and our families to thrive, create abundance and prepare food!
Kitchen designers and architects still plan for our basic wants of health, wealth and happiness which haven't changed since the ancient Chinese wise ones came up with the system.
Something as simple as cleaning and caring encourages physical and mental well-being, wealth, domestic harmony and ultimately happiness.
Add in a tidy-up too and you've unlocked the secrets to a life full of harmony and balance. No more open fires for most of us but the ancient wisdom still has its place in our busy lives.
Ready……..Steady……..Feng Shui!!
Written by Samantha Bayley